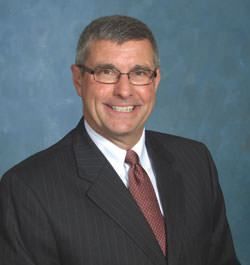 Jim Holstein - Chief Executive Officer
Nearly four decades of record-breaking performance following graduation from Indiana State University has set Jim Holstein apart as one of the most productive individuals in business aviation. In addition to having run a flight department and managed a major FBO, he has continually set sales records throughout his career. Additionally, Jim has earned widespread and well-deserved recognition as an astute and knowledgeable professional who possesses extensive aviation product and marketplace knowledge.
An in-depth understanding of the client's needs aligns well with his ability to translate business aviation's inherent value into scenarios readily comprehended by both senior executives and flight department managers. When coupled with a stellar reputation for strong ethics and integrity, the reasons behind his large and enviable number of long term and high percentage repeat client relationships become readily apparent.
Holding an Airline Transport Pilot license with multiple type ratings, and having logged more than 5,000 flight hours, Jim knows and understands the operational demands facing aviation professionals. He is also versed in the financial and performance expectations of company executives and board members.
His attention to detail, unrelenting follow through, and dedication to client satisfaction have earned him many accolades over the years, such as this recent one from the flight department manager for a major manufacturer conducting business internationally:
"Jim's vast experience gained over hundreds of transactions along with his in-depth industry knowledge saved us at least five times his fee on just this current aircraft purchase alone".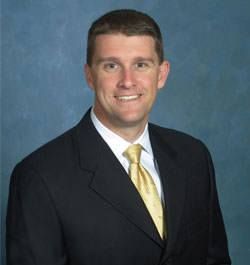 Shawn Holstein - President
Multiple sales awards and frequent professional recognition over the past two decades have shown Shawn Holstein to be a proven high-level revenue and transaction producer beginning early in his career. This level of performance has been benchmarked by steadily increasing responsibilities, whether as a regional sales director for new and pre- owned jet and turboprop airplanes, a fractional aircraft ownership representative, or as an aircraft marketing specialist.
An extensive knowledge of the aviation industry, along with the in-depth experience gained from working with a vast customer network over the years, enables Shawn to translate his client's needs into viable solutions. Combined with a reputation for professionalism, integrity, market and product expertise, and the ability to obtain desired results, he continually delivers high levels of satisfaction.
Shawn was awarded a bachelor of science degree from Purdue University. He also possesses a Commercial Pilot License with instrument and multi-engine flight ratings. Shawn is also a licensed and bonded Yacht Broker. His professional and peer recognition has included membership in the Young Presidents' Organization (YPO), a worldwide network of business leaders.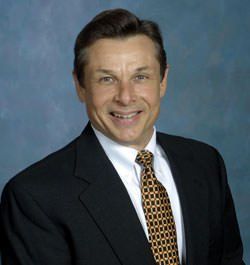 Brad Stancil - Executive Vice President
After learning to fly in high school, Brad earned a BBA in Finance from the University of Georgia - along with his Commercial Pilot license, and instrument and multi-engine land ratings - while also working for Clark Flying Service in Athens, GA. Following graduation he joined Cessna Aircraft Company, where he quickly learned how to meet aggressive growth objectives while continually exceeding customer service expectations. He was almost immediately named District Sales Manager of the Year and the Top Dollar Revenue Producer.
Joining Beech Aircraft Corporation (now part of Textron Aviation) in the early 1980s, Brad rose to become Vice President of the Western Hemisphere. In this position he was responsible for generating half of the company's commercial revenue production. Even during the challenging market conditions precipitated by the economic downturn that began in 2008, he still led his team to meet or exceed revenue targets and Earnings Before Interest, Taxes and Adjustments (EBITA) projections.
His considerable business aviation management expertise and global experience were gained through multiple roles across the company, including sales, marketing, manufacturing, contracting, financial controls, employee development, and the fixed base operations (FBO) and maintenance, repair and overhaul (MRO) businesses. His corporate successes have come in both the publicly traded and private equity structures, which provides invaluable insights for clients in any ownership or management scenario.
Brad is type rated in several aircraft and has logged in excess of 10,000 flight hours. He is also a licensed and bonded Yacht Broker.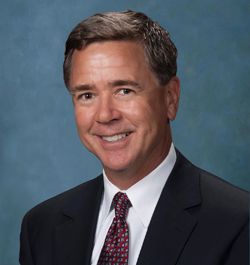 Don Mercer - Vice President
After learning to fly sailplanes at age 14, Don Mercer progressed to earn an Air Transport Pilot License with multiple turbine and turboprop aircraft type ratings. He is also a Certified Flight Instructor. Much to the benefit of his business jet brokerage and acquisition clients, this extensive flight operations knowledge and experience substantially enhances the service level and expertise he provides to both corporate and private clients.
Subsequent to earning a mechanical engineering degree from the University of Miami, Don began his career with Beech Aircraft Company as a sales engineer where he marketed supersonic and subsonic missile targets worldwide. He then moved into the business aviation arena managing new aircraft sales for Europe and Africa, rapidly advancing to the position of Regional Manager.
Tenure in an aircraft demonstration role and managing pre-owned sales for European Aircraft Corporation prepared him for his next responsibility as Beechcraft director and then vice president of global pre-owned sales. Superior performance quickly brought additional responsibility for new aircraft sales. Achievement there promoted him to responsibility for new aircraft sales throughout the western hemisphere.
Following the Textron Aviation acquisition of Beechcraft Corporation, Don successfully integrated a Beech and Cessna sales team to manage both new and pre-owned sales in the US northeast quadrant for both jets and turboprops.
Don's diverse background also includes being a licensed and bonded Yacht Broker.
Don's extensive experience, proven brokerage and acquisition track records, and great respect by colleagues and competitors alike ensure that the trust and confidence clients and prospects have in him is well placed.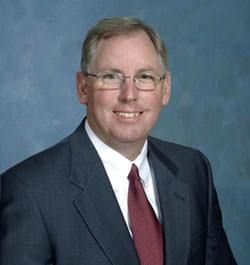 Andy Biller - Executive Director
A passion for aviation dating back into his early high school days led Andy Biller to a rewarding career spanning nearly three decades of successfully exceeding his business aviation client's requirements.
Starting as a fixed base operation line service representative, he quickly learned first hand the importance of providing personalized and efficient service for both transit and based customers. Moving into a commercial pilot role, and then on to major marketing and sales positions with industry leaders Elliott Beechcraft, Duncan Aviation and Hawker Beechcraft, Andy constantly refined the skills that enable him to continually provide outstanding client service and support.
Recognition for substantial accomplishments began immediately with the highest award for first year sales performance. Additional product specific top performer awards evidenced the passion he possesses for serving his clients, many of whom acquired and sold aircraft with him multiple times over the years. However, perhaps the most valued tribute to Andy's professionalism comes from a former Board Chairman of the National Business Aircraft Association, with whom he enjoyed a multi-decade professional relationship, who said: "His approach is always integrity first".
His comprehensive knowledge of the aviation marketplace, coupled with outstanding service capabilities for high value clients, enables you to benefit from his enviable level of knowledge and expertise to ensure complete satisfaction. Whether your requirement involves analyzing the potential benefit that business aviation may offer you, buying or selling a new or pre-owned turbine or turboprop aircraft, the many alternatives available to upgrade and enhance equipment, or developing the best solution for your air transportation requirements, Andy's extensive experience and the resulting broad knowledge base will assure you of the best result and the most value.
A University of Northern Iowa graduate with a Bachelor of Arts in Marketing, he has 3,500 hours of experience in multiple aircraft types. Andy possesses a Commercial Pilot License with instrument and multi- engine ratings, and is also a Certified Flight, Instrument and Multi-Engine instructor.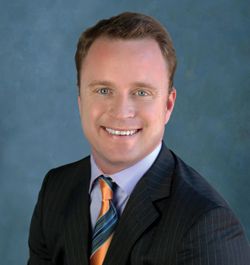 Chris Doerr - Executive Director
Throughout his entire life, Chris Doerr has been exposed to or involved with corporate aviation. Like his father and grandfather, he is a pilot. Chris earned his private pilot's license while attending Marquette University. Upon graduation, he attended FlightSafety International, where he earned his commercial, multi-engine and instrument ratings.
Chris began his aviation career in 2003 as an aircraft researcher and soon transitioned into the marketing and sales side of the business and served as a Sales and Acquisition Director prior to founding Fairway Aviation Group in 2008. Over the years, Chris has developed a strong knowledge of all facets of business aviation and has established a solid reputation as a client advocate. His work ethic, integrity and "client first" approach have earned him the respect of aviation professionals, as well as the many satisfied and repeat clients he has served throughout the year.
In 2011 Chris founded Aircraft Cost Calculator which has become recognized as the most advanced operating cost platform within the aviation industry. Chris sold www.aircraftcostcalculator.com in 2018 to the leading aviation listing website in the industry.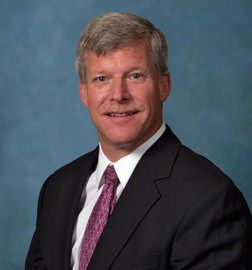 Michael Gauvreau - Executive Director
Precisely understanding and fulfilling client requirements from multiple perspectives sets Michael Gauvreau apart from most. Beginning an aviation career in aircraft insurance as an independent agent / broker representing virtually all major carriers, Michael quickly attained his Certified Insurance Counselor (CIC) designation.
Following nearly a decade of successfully providing affordable and appropriate coverage tailored to his clients' specific needs, he elected to transition into aircraft brokerage. Almost immediately one of his customers, with whom he had conducted multiple transactions, hired him for business aircraft sales. Tenure there was just as successful, if not more so, than the performance he delivered previously and which clients large and small alike have come to expect for nearly three decades.
In addition to being part of two established aircraft brokerage organizations during his career, Mike also owned and operated Jet Expeditors, a full service aircraft acquisition, brokerage and management company. Success there led a multi-location charter and aircraft management company, with operations from New York to California, to seek him out. Commencing in a business jet sales role, he subsequently was named the Washington Dulles facility General Manager.
Aircraft completions for the full range of business aircraft, from light jets to long-range, large cabin aircraft, with specialization in Gulfstream and Bombardier products, adds an additional and unique client benefit to Mike's broad-based capabilities. He has also consulted on a full range of business aircraft projects for many and varied clients.
Mike is a past Board Member and Government Liaison for the Baltimore Washington Business Travel Association, a proud member of the Marine Corps League, where he currently serves as Event Chair, and Co-Chair of the Loudoun County, VA, Toys for Tots program.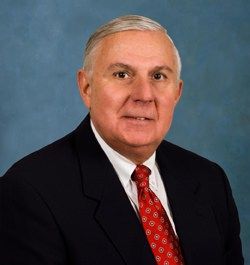 Joe Grubiak - Executive Director
Long known as the "go to" guy by customers, colleagues and competitors alike, Joe Grubiak sets the standard for aviation, product and business expertise. Preparing him for superior performance was graduation from Pennsylvania State University in business administration, a University of Southern California systems management master's degree, and service as a United States Air Force pilot who flew more than 200 combat missions and rose to the rank of Lieutenant Colonel. He subsequently served in key operational and program staff positions with the Strategic Air Command, Pentagon, Air Education and Training Command, and at the Twelfth Air the Force Headquarters.
Following military service, Joe was the McDonald Douglas Deputy Program Manager for the Air Force T-1A. He then held a senior management position with Beech Aircraft Company on the joint Air Force / Navy T-6 Training System (hailed as the best pilot training system in the world). That success led to him being named Product Manager on two different light jets.
It was during this tenure that the skills and attributes honed throughout his collegiate, military, and business career earned him a reputation for the one of the most respected and knowledgeable program managers in aviation. He is known throughout the business aircraft industry for integrity, a customer oriented philosophy, and an analytical approach. On multiple occasions, he was cited by customers as a major reason they bought the aircraft with which Joe was associated.
Joe's aviation credentials include CFI / CFII, more than 5,000 flight hours, six different military aircraft qualifications, and flight time in multiple jets and light aircraft. He holds a light jet type rating for an aircraft in which he set two World Aviation Speed Records.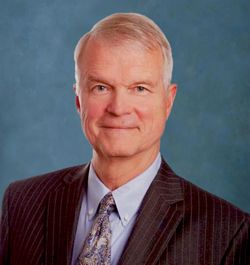 John Harris - Executive Director
John's involvement with aviation spanning 40+ years covering general, commercial, military, and training sectors began while he was in college. While there, and learning to fly, his sights were set on the next target. After graduating from Indiana University with a degree in Business Management, John headed for the U.S. Navy where he was an F4 Phantom carrier pilot.
Following the Navy, his aviation pursuits took him to the air cargo world where he performed both scheduled and charter operations with DC8s.
Subsequent years included experience at Cessna Aircraft Company selling propjets in both the Southeast and Southwest U.S. Then John moved on to SimuFlite, where he progressed to be the head of Marketing and Sales providing high-technology flight simulators and computer-based learning systems to the private and public sectors worldwide.
Of course not everything is about aviation. John spent a number of years in high-end resort real estate sales and management in Colorado, Arizona, the Carolinas, and the Caribbean. Also during that time he published a monthly subscription newsletter and provided consulting services on customer satisfaction which underscores the emphasis he has on service and working hard to help customers get what they want.
The call of aviation over the years was a recurring theme. Sales positions with aircraft manufacturers including British Aerospace Corporate Jets, Hawker Beechcraft, and Embraer Executive Jets, largely focused on corporate flight departments. His customers will attest that he is passionate about building solid long term relationships.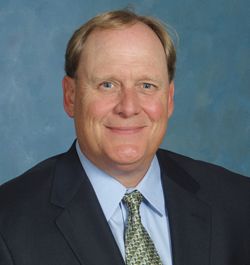 Scott Kraemer - Executive Director
Outstanding customer leadership and client service abilities have been a hallmark of Scott's career since his undergraduate days at Oklahoma State University, where he provided ground, primary and advanced flight instruction. In addition to business, economics and aviation management coursework, his education included ethics, Six Sigma, international business / import & export, government contracting and legal protocols. Following graduation, he gained extensive operational experience as a line pilot in the OSU Flight Transportation department.
His strong performance, extensive aircraft knowledge and client referrals brought him to the attention of a major airframe manufacturer. Beginning in the marketing department, he quickly gained expertise at database management, lead generation, advertising and sales administration. Scott constantly and continually progressed, moving next into technical marketing, where he developed customer presentations and comprehensive aircraft comparisons, created customer support surveys, and worked in product introductions.
His initial move into direct customer responsibility was quickly followed by promotion to Senior Flight Demonstration Captain for the company. It was here that superior listening, education and communication skills were further honed. Recognition for substantial accomplishments began immediately and resulted in additional responsibility for new and previously owned piston, turboprop and jet aircraft sales, where he repeatedly delivered record performances.
FlightSafety trained, Scott has a Commercial Pilot license with single- and multiengine land and instrument ratings. He has logged more than 7,000 hours in 50 aircraft makes and models. Holstein Aviation clients now further benefit from Scott's more than 30 years of industry tenure, vast aircraft and aviation marketplace knowledge, in-depth understanding of client needs and requirements, and first hand experience managing flight operations.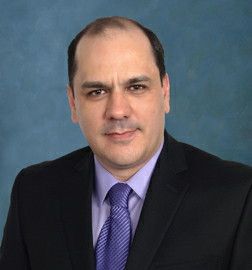 Marcelo Simoni - Executive Director
United States: (501) 253-8009
Brazil: +55 (43) 4052-9674
Marcelo@HolsteinAviation.com
Nearly three decades of aviation experience, ranging from corporate owned and operated turbine business aircraft to agricultural / spraying operations, enable Marcelo Simoni to bring a broad experience base coupled with unique expertise to benefit Holstein Aviation clients. A law degree with focus on global business, brokerage and acquisition contracts, and international transactions further heightens the value provided, while simultaneously ensuring the highest performance level from outside support providers. Additionally, his import and export proficiency helps ensure that the entire process is conducted properly and efficiently, and that compliance with the myriad of varying laws and regulations that exist in countries around the world is maintained.
Beginning when he was an international exchange student, Marcelo's history is one of always excelling at virtually everything undertaken. In high school he was named for outstanding performance in chemistry, history and literature.
His accomplishments include making the state track and field finals, performing in a band, and being on the leading edge of synthetic electronic music creation.
As are all Holstein Aviation senior executives and client service management team members, Marcelo is a licensed pilot with experience in multiple aircraft. He also has taught meteorology, basic and advanced navigation, and the technical aspects of airframes and engines ground school courses.
Prior to joining the Holstein Aviation team, Marcelo was co-founder of Condor Aircraft in Brazil and served as president. It was in this role that he demonstrated outstanding brokerage performance on behalf of both fixed- and rotary-wing aircraft OEMs for civil, governmental and military clients. One of his many notable achievements was selling an average of eight new aircraft to every one sold by the nearest competitive manufacturer. His vast knowledge and in-depth experience will prove valuable to all clients whom the Holstein Aviation team serves wherever and whenever beneficial.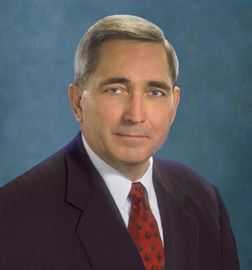 Andrew W. Thimlar - Executive Director
Business ownership and senior management positions in the aerospace sector have equipped Andy Thimlar well to lead and support Holstein Aviation clients in all aspects of fulfilling their business aircraft requirements. His customer focus has been honed by owning and running sales and service operations, including a nationally recognized leader in the design, construction and maintenance of communications facilities throughout North and South America, and a commercial real estate firm with offices in two states. Additionally, he has managed a full service Fixed Base Operations (FBO) and aircraft sales organizations with multi-state locations. In every endeavor he consistently, continuously and substantially raised the service, quality, revenue and profitability levels.
Beginning at Valcom, Inc., while still in high school, Andy rose to become President and CEO, and ultimately sole owner. With time out only for military service as an intelligence analyst for the US Air Force, he increased annual revenue by 25 times during his tenure there. Following sale of the company to qServe Communications his primary focus became preparation for and implementing an Initial Public Offering.
Andy was subsequently recruited to become President of an organization providing Fixed Base Operation, Maintenance Repair and Overhaul, aircraft charter services, and aircraft sales and acquisitions through locations in multiple states. In this role he supported annual revenue growth averaging in the double digits. Clients, suppliers, employees and competitors alike quickly grew to recognize his integrity, business acumen, and commitment to fair and equitable dealings.
An instrument and multi-engine rated pilot, Andy has 2,000 hours of logged flight time in multiple aircraft makes and models. His vast business and professional network enables both his as well as all other Holstein Aviation clients access to high numbers of new prospects for aircraft sales and acquisitions. Additionally, he brings entrepreneurial and business management expertise that will help clients structure their transactions more efficiently and profitably over the long term.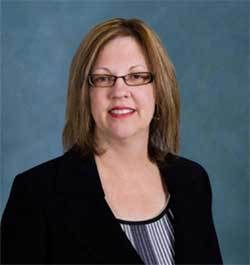 Kathryn Scott - Contracts Manager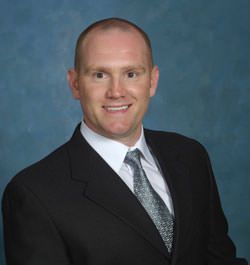 Josh Holstein - Director of Operations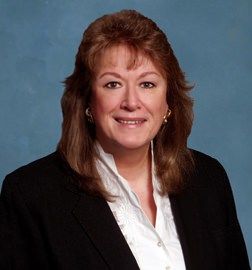 Gina Nardi - Graphic Arts Manager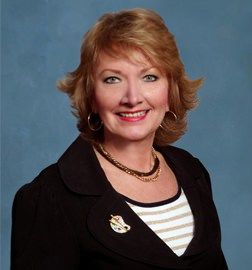 Terri Balon-Bowden - Art Director