Your Full Service Business Aviation Partner
Put the expertise gained from more than 300 years experience and 4,700 transactions, valued in excess of $10 billion dollars, to work for you!
The acquisition or sale of a business aircraft appears to be no different from any other capital good purchase, lease or disposal. But it is - dramatically so. Even the most accomplished individual, astute business owner or senior level executive, erudite chief financial officer, or seasoned aviation professional has usually only been through this detailed and complex transaction process on occasion.
In addition to the normal monetary considerations, tax consequences and financially detrimental issues to be avoided, a host of specific and often confusing Federal Aviation Administration (FAA) and Internal Revenue Service (IRS) rules and regulations also exist. Strict adherence to and rigid compliance with these numerous requirements is a non-negotiable prerequisite for the successful outcome of any transaction, whether you want to sell or buy a business aircraft. Consequently, the potential for problems not only always exists but is also always very real. However, the much more frequent concern is a decision that simply costs you too much, leaves too much of your money on the negotiating table, or which doesn't truly provide exactly the needed or desired capability. Thus, when it comes to private jets for sale, lease or purchase, there is no substitute for in-depth and detailed knowledge, global connections, and long-term relationships built on a solid reputation for integrity and demonstrated past performance over many years.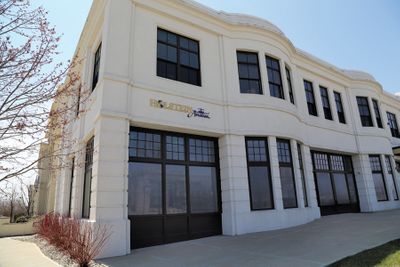 Obtaining the maximum selling price in the minimum amount of time when putting up a private jet for sale requires finely honed skills accompanied by detailed and thorough planning, insightful marketing, creative advertising, and unique promotion. Additionally, a strong command of the overall business aircraft marketplace -- along with intimate familiarity about individual and unique circumstances for a specific business jet or turboprop year, make and model -- is mandatory. But in the course of normal events, does the average, or even exemplary, business person or flight department manager truly possess such knowledge to make the right or best decision? In nearly every case it is probably safe to say no.
Likewise, if there are private planes for sale, the obvious expectation is that there are buyers seeking those same aircraft - but who are they and where are they located are two essential questions that need to be quickly and accurately answered. Or, prospective buyers may know that they have a need to access the significantly increased productivity and substantially reduced total travel time provided through the utilization of a business aviation asset. Yet they may not, and frequently do not, know exactly which specific business aircraft to employ. Once again the critical need for detailed knowledge, extensive experience and business aviation market intelligence comes into play. Just as when a private jet for sale comes onto the market, that same conversance, diligence and expert guidance can prevent the same missteps noted above in regard to a private plane for sale.
In summary, selecting a trusted and capable partner who knows precisely how to keep your best interests first and foremost, and who possesses both broad as well as detailed business aviation, business jet and business turboprop knowledge, is a critical and indispensable step in the transaction process. Fortunately, when the professionals at Holstein Aviation are part of your team, any concerns you may have previously had, need never concern you again.
Why Choose An IADA Accredited Dealer?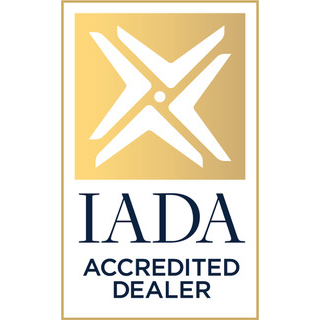 Holstein Aviation is a proud member and Accredited Dealer in the International Aircraft Dealers Association (IADA), the world's only aircraft dealer accreditation program. Just 3% of all aircraft dealers worldwide have earned IADA membership, but IADA members are responsible for over 60% of all pre-owned aircraft sales globally.
IADA Accredited Dealers are a select few that have met rigorous standards that ensure only the most respected and experienced dealers earn membership, and they must be re-accredited every three (3) years. Customers of IADA Accredited Dealers benefit from an expansive global network, a unique exchange of trusted information and opportunities among its members, an efficient transactional process, and ethical professional standards.
Holstein Aviation Business Aircraft Market Briefings
Sign Up Today To Receive The Holstein Aviation Business Aircraft Market Briefings
Global Coverage & Cooperation
Holstein Aviation team members and affiliates are located around the corner as well as around the world for you. That global knowledge ensures full and complete marketplace intelligence and connections.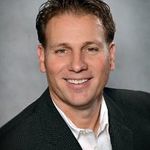 Scott Wise
CEO of Travel Management Company
"We've acquired or sold more than 40 aircraft with Holstein Aviation team members over the past 10+ years. Need I say more?"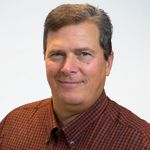 Tom Anthony
President of IMMI
"I didn't want to become an aviation expert, but I wanted to make an expert decision. The Holstein Aviation team made that happen!"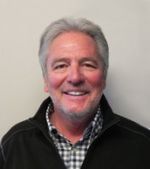 Mark Forszt
President of Forszt Motorcycle Group
"Holstein Aviation's sincerity, honesty, and integrity are unmatched. Everything about them is at the top."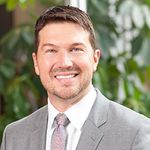 Zeke Turner
CEO of Mainstreet Global
"The Holstein Aviation team took time to truly understand our needs, and the results were exceptional. Well done!"
Scott Wise Testimonial Video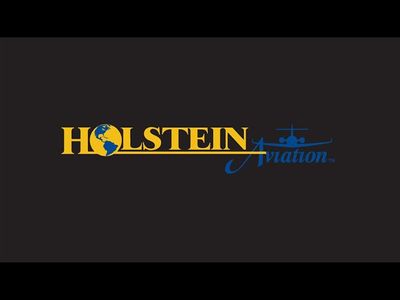 Tom Anthony Testimonial Video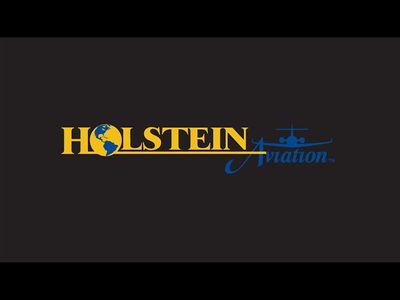 Mark Forszt Testimonial Video
Expertise In All OEM Models