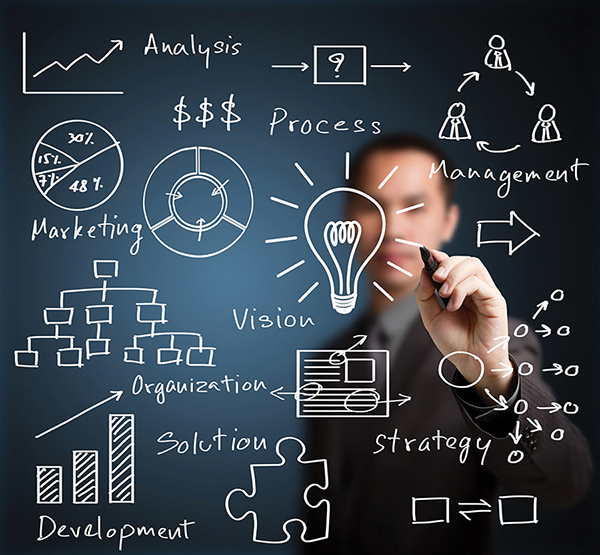 You may be new to business aviation, perhaps just now even having heard that term for the first time. Or, you may be a seasoned aviator or maintenance professional who is successfully managing a large flight department with a fleet of aircraft. Perhaps you fall somewhere in between.
Regardless of your experience level, you all have one thing in common - you each realize the need to capture expertise in a specific area that is unfamiliar to you, or where you have only been through a particular process on occasion. In either case, your needs will be met, and exceeded, by the team of knowledgeable professionals at Holstein Aviation.
Since no two companies or individuals are alike, there is no standard, straight-off-the-shelf solution that is applicable to all situations. Different conditions and varying needs require specific analysis and customized plans for achieving the objective. The advantage that you enjoy by partnering with Holstein Aviation is access to a group of proven professionals who bring an incredible amount of knowledge, experience and expertise to bear for you.
Holstein Aviation team members have helped hundreds of companies and individuals execute 4,700 transactions valued in excess of 10 billion dollars. They've analyzed the potential benefits of utilizing business aviation assets for non-users. Provided their expertise to experienced operators on fleet rationalization, equipment upgrades, and refurbishment of every aircraft type from light jets to large cabin, long-range models. And fulfilled short-term aircraft access needs or supplemental lift requirements through innovative and cost-effective solutions.
But the benefits you derive by partnering with Holstein Aviation go beyond just some minimal level of assistance from an organization whose people have simply been around the business aviation industry for a while - far beyond.
When you partner with Holstein Aviation, you get a team whose expertise is second to none. First and foremost you get men and women who have been successful in business, not just in business aviation.
Their backgrounds include Fortune 100 companies and small entrepreneurial organizations. Their responsibilities have spanned the spectrum of managing flight operations to managing the flight deck, Fixed Base Operations to flight instruction, and managing or maintaining aircraft to buying, selling, refurbishing, leasing and evaluating them. Your Holstein Aviation team has successfully served clients, executed transactions, generated revenue, solved problems, prevented costly missteps, and made life easier, better and more productive for thousands of individuals and corporate managers. We also know how to make things easier, better and more productive for you.
No-cost consultation. Unlike some, perhaps many, there is never any cost to you just for getting to know us. We ask questions. Probe for unrealized issues. Seek input from the broadest range of your potential or actual users. We listen well, and we listen closely to you about your needs, requirements, and operating and cost parameters, all at no charge. Only when we add value and provide valuable service should you expect to provide compensation.
Any need, any time. Most clients seek our assistance and expertise in one or more of several basic areas:
Evaluating the use of business aviation assets
Buying or leasing a business jet or turboprop
Selling an aircraft or an entire fleet
Short-tem leasing of a business aircraft
Obtaining supplemental lift to expand current capacity
Recruiting aviation personnel, or outplacement assistance
But don't let these specific areas limit your thinking as to how the team of professionals at Holstein Aviation can help you. We also know aircraft insurance, financing, international operations, tax saving methods, registration requirements, fleet and operational evaluations, and anything else for which you desire specific expertise.
Finally, utilizing business aviation assets possibly may not be the best solution for you. The need may not truly exist. Or business aircraft don't prove to be as efficient from both a cost and benefit perspective as necessary to meet your financial criteria. Perhaps, even with all of the schedule cutbacks, security and regulatory hassles, and continually lowering of customer service levels, your travel needs and goals can still be best met by the commercial airlines. If so, your Holstein Aviation team will be the first to tell you.
And, in the future, when your needs change, we'll also be here to help you then.